Recruiting is the most important step in your hiring process, but we know that it can be a daunting task.
Our leadership team at Humint, has been working with governments, municipalities, academic institutions, health organizations, non-profits and the private sector for over 30 years. We have become experts in addressing the numerous challenges organizations face when dealing with talent. After all this time and experience, we've developed a framework to identify and develop top talent in the cybersecurity scene. We understand what steps need to be followed, which certifications are required and which questions need to be asked in order to evaluate candidates' knowledge and growth potential as well as their fit with your organization.
People are at the epicentre of change and have the power to transform organizations. As an Executive Search and Leadership Advisory firm, Humint has the expertise to identify, upskill, and place the right talent to enable this transformation and escalate your organization's performance.
At Humint, we know that people are the driving force behind organizational success. We have the expertise to help you find and develop your next generation of leaders. We identify, upskill, and place the right talent in organizations to enable and accelerate organizational performance and growth. Our approach is tailored to each client, ensuring that we provide the right fit, every time. Find your people with Humint.
I firmly believe in the notion of people, process and technology. Humint embodies the people component and provides excellent resources for the development of capacity and skill around cybersecurity. The services are designed to support executives and leaders in cybersecurity : this addresses a gap in the market and allows leaders to tap into supports that will help them with leading their teams more effectively. Humint has a strong understanding of leadership skills and requirements and are bringing gamechanging supports for cybersecurity leaders.
As the challenges ahead of cyber leaders continue to grow, there is a necessary requirement to provide leaders in Canada with support and resources. I believe Humint is answering this call by offering training and executive capacity building services : the unique skillsets at the table, access to networks and strong community at Humint bring great value to the cyber ecosystem in Canada.
I've loved working with the team. The level of service, professionalism, and attention to detail that the team provides is unparalleled. I've worked with Heather and her team on a number of high-stakes, senior hires and I have been unfailingly impressed at the results. These are top-tiered leaders and they're valued additions to my team.
The team sets the bar for excellence in client service. All of my inquiries were responded to in a timely manner and the company always worked around my hectic schedule. An excellent recruitment company with highly motivated and skilled staff. The quality of recruitment tools and methods they use to find the most suitable candidate for any organization is exceptional.
Three things impressed me about the team's approach to executive search and leadership development. They did their homework. Their environmental scan ensured we didn't miss a trend in the changes in leadership. They spoke our language. They knew our world. The team understood the powerful interactions required inside and outside our institution to build community, culture and partnerships.
I have loved working with the team. Beyond partners who supported us in getting great talent in, I feel that I have made some great friends. They are so professional and have always made me feel like every recruit we did with them was their top priority. I can only imagine they did that with all their clients which shows real integrity.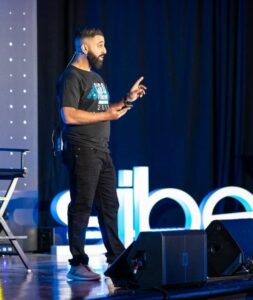 Mahdi Raza
Co-Founder
Mahdi Raza is the Founder of siberX, a roaming customized platform for training, events & skills development in the cybersecurity universe. siberX utilizes leading industry certifications to train and test professionals.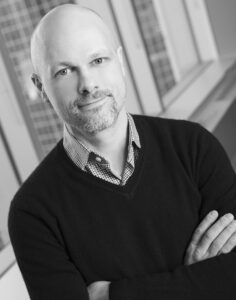 Jayson Phelps
Co-Founder
Jayson, Partner at Phelps, leads the executive search practice with nearly 20 years of search experience and demonstrated success in placing senior technology officers for clients across Canada.